Congratulations Ulysses Espinoza for taking 1st Place at the 2014 Access Roadeo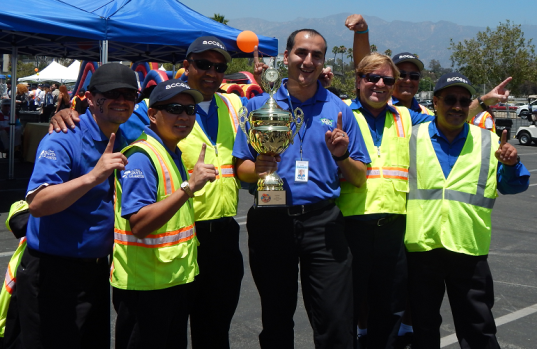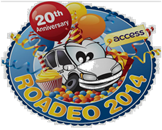 The 5th Annual Access Roadeo was held on Saturday, June 28, 2014 at the iconic Rose Bowl in Pasadena.  The Roadeo is an annual competition among operators and service staff from each of the Access Services contracting agencies.  This year's Roadeo included events such as the inaugural Call Center Challenge and the always popular Driver Challenge, which includes an obstacle course that driver's must navigate to separate themselves from the pack of the 80 contestants who entered. We are happy to announce that our very own operator, Ulysses Espinoza, took home 1st prize in the Driver Challenge.  Ulysses will now move on to compete at the National Roadeo in Florida. We know he will do a great job!
We would like to thank all of our team members who participated in this year's Roadeo.  It was truly amazing to see the camaraderie and team spirit!