From the Santa Clarita Valley
Local Service: The Santa Clarita Transit routes 3 & 7 heads Six Flags Magic Mountain 7 days a week! To find out where to catch a 3 & 7 check out the time schedule and the map.
From Downtown Los Angeles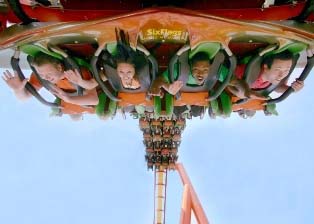 Metro Red Line – NoHo 757 Express route: From downtown LA take the Metro Red Line to the NoHo Station. Then take the NoHo 757 Express bus to the McBean Regional Transit Station (MRTC). From there connect to a Santa Clarita Transit routes 3 & 7 to Six Flags.
Metrolink train: From Union Station Downtown LA., take the Metrolink train (Antelope Valley Line) to the Newhall Station. From here, you can easily hop on Santa Clarita Transit routes 5 & 6, 4 & 14, or 12 to the MRTC. With so many lines serving the Newhall Metrolink station, you won't wait long. From the MRTC, transfer onto a route 3 & 7 which takes you directly to Six Flags amusement park.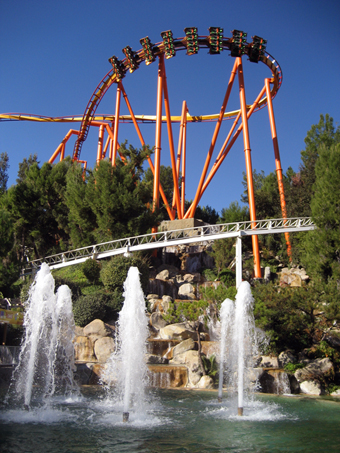 Note: City of Santa Clarita Transit will honor Metrolink fare ticket when the origin/destination pair includes the trip to be taken on the bus.