EZ Transit Pass and TAP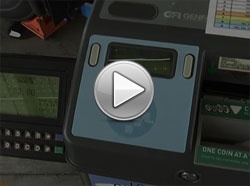 Paper EZ transit passes are no longer available.  You must now have a TAP card in order to purchase your EZ transit pass from one of our 4 locations in Santa Clarita. If you are a Senior/Disabled rider, please be sure to apply now for a Senior/Disabled TAP card so you can continue to buy your EZ transit pass at a reduced rate.
Purchase and electronically load Santa Clarita Transit monthly local, commuter, or day passes to TAP or EZ transit passes online at taptogo.net.
Purchase and electronically load Santa Clarita Transit passes and EZ Transit Passes at various Pass Sale Outlets around the Santa Clarita Valley. Hours of operation vary for each location. Please call and confirm before visiting.
For more information about TAP, visit taptogo.net
Please allow 7-10 days for process and delivery of mail orders, and up to 48 hours for electronic passes to be available on TAP. Santa Clarita Transit assumes no responsibility for lost, stolen, or damaged passes. NO refunds will be given. Santa Clarita Transit does not offer a reduced fare for students under TAP's Reduced Fare program.
Click on chart below to see a larger version of "PASS SALES LOCATIONS"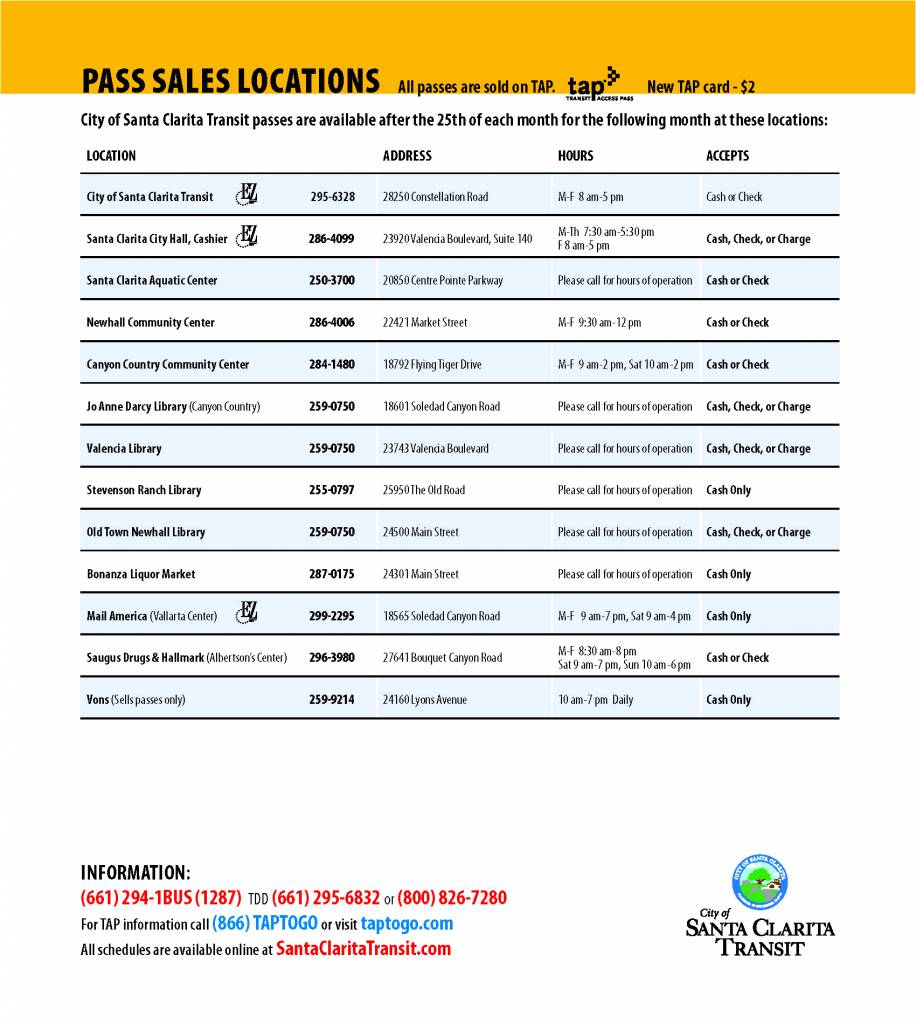 Mobile Ticketing with Token Transit App

Passengers now have the option of purchasing Santa Clarita single ride tickets and period passes using the Token Transit mobile ticketing app. Once purchased, tickets and passes are loaded onto the app for a specified time period. During this time, riders may simply open the app's validation screen to show to the bus driver for proof of purchase. All Santa Clarita local and commuter passes can be purchased using Token Transit, valid on our service only (note, Token Transit cannot be used for inter-agency transfers).
Token Transit also allows users to send passes. For instance, should a child need to unexpectedly ride our service after school, their parent can log into the app and have a single-ride ticket texted to their son or daughter. For more information on Token Transit, visit www.TokenTransit.com.