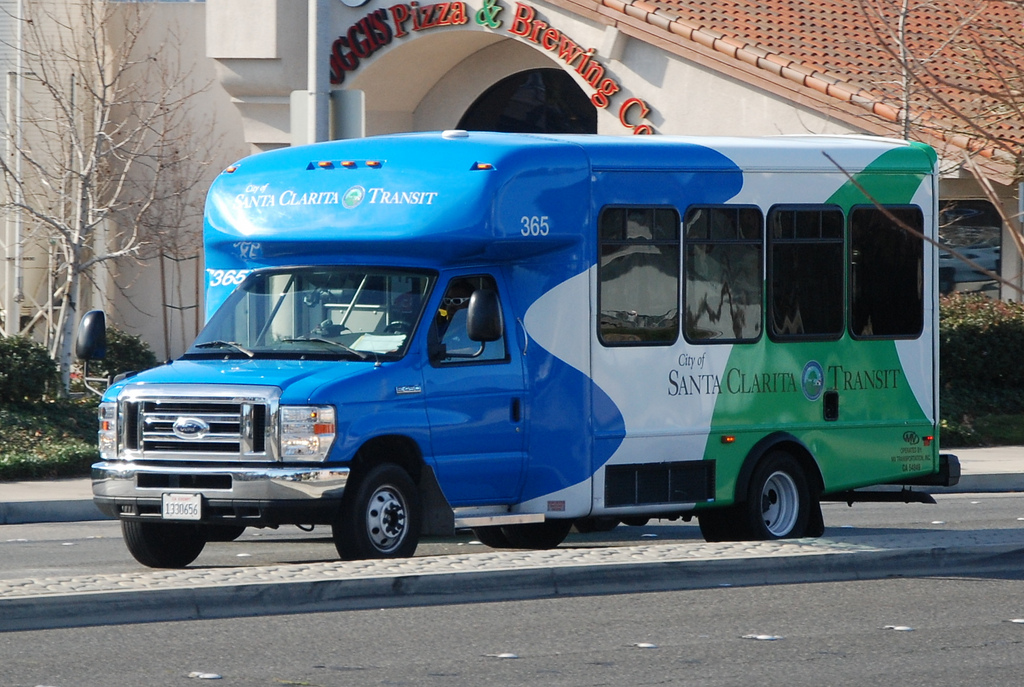 City of Santa Clarita Transit provides a range of transportation services to passengers throughout the Santa Clarita Valley's approximately 200 square miles and beyond. Transit provides options for people who bike and ride; elderly and special needs customers who require door-to-door service, commuters who park locally and ride with us to surrounding cities and destinations; and passengers looking to connect or transfer from other transit agencies. With fast, reliable service, City of Santa Clarita Transit takes you just about anywhere you want to go.
---
Reasonable Modifications
In compliance with the Americans with Disabilities Act, Santa Clarita Transit may allow the reasonable modification of our policies to accommodate the special needs of persons with disabilities who wish to use any of our services.
If you require special accommodations while riding Santa Clarita Transit, please call 661-295-6300.  A request may also be made by mail at 28250 Constellation Road, Santa Clarita, CA 91355 or via email at santaclaritatransit.com
Examples of accommodations that can be made for customers with disabilities include:
Customers requiring medication while in transit or at an event; this includes administering insulin or conducting a finger stick blood test
Customers requiring food related to medical conditions, such as a person with diabetes needing a high-sugar snack or covered drink to control low blood sugar
Customer request to stop ahead of or behind a bus stop due to an obstruction (such as a parked car) or construction, when it is safe to do so, for either boarding or exiting a bus
Customer request to board before other passengers who are non-disabled
Customer request for a convenience stop due to lack of curb cuts or accessible path of travel
Requests for reasonable modifications or accommodations will not be approved if the request would fundamentally alter the nature of the service or program, create a direct threat to the health or safety of others, result in an undue financial and administrative burden, or the individual would still be able to fully use the services provided by Santa Clarita Transit without the modification.  Examples of accommodations that will be denied include:
Customer flagging a bus to pick up in-between bus stops
Customer request for bus operator to perform personal care attendant functions
Customer request for partial wheelchair securement
Customer request to use lap and shoulder belt without wheelchair securement
Boarding a customer whose service animal is not under control
Boarding a customer whose wheelchair is being used to transport only possessions
Requests can be made to bus operators if you are unable to make requests in advance. However, this will delay service as your request is considered. Please indicate if you have already made a request in advance. The bus operator may need to contact a supervisor or dispatch regarding your request.