From the Santa Clarita Valley
Local Service: The Santa Clarita Transit routes 3 & 7 heads Six Flags Magic Mountain 7 days a week! To find out where to catch a 3 & 7 check out the time schedule and the map.
From Downtown Los Angeles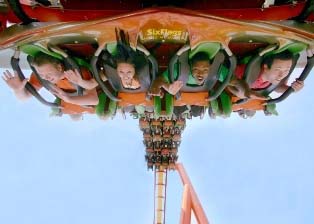 Metro Red Line – NoHo 757 Express route: From downtown LA take the Metro Red Line to the NoHo Station. Then take the NEW NoHo 757 Express bus to the McBean Regional Transit Station (MRTC). From there connect to a Santa Clarita Transit routes 3 & 7 to Six Flags.
Metrolink train: From Union Station Downtown LA., take the Metrolink train (Antelope Valley Line) to the Newhall Station. From here, you can easily hop on either Santa Clarita Transit route 1 & 2 or 4 & 14 to the MRTC. Both lines service the Newhall Station every 15 minutes so you won't wait long. From the MRTC, transfer onto a route 3 & 7 which takes you directly to Six Flags amusement park.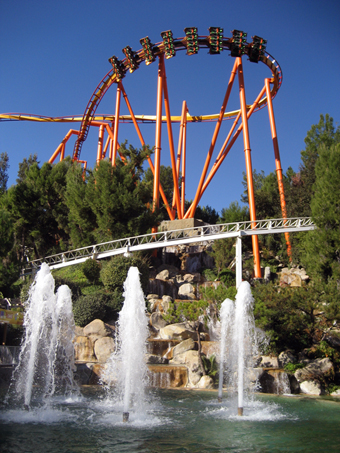 Note: City of Santa Clarita Transit will honor Metrolink fare ticket when the origin/ destination pair includes the trip to be taken on the bus.