The City of Santa Clarita is excited to announce our new smart-enabled bike lockers!
These upgraded bike lockers use GPS technology which allows residents to view our community's five (5) locker rental locations and the number of available lockers at each site. After arriving at the locker location, open the app, choose your desired locker, enter your payment information and rent the locker!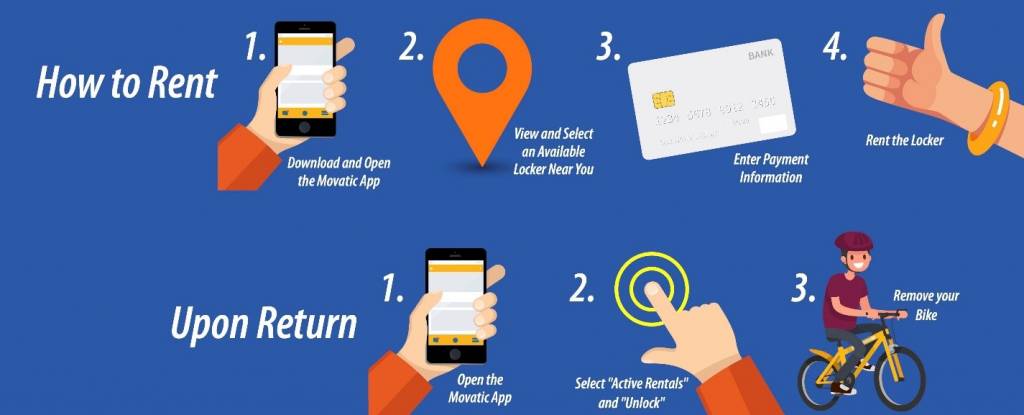 The Santa Clarita Bike Lockers App (Movatic) can be downloaded via your smartphone's app store.
Look for this logo: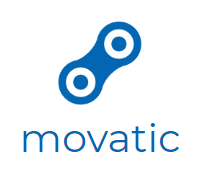 The City of Santa Clarita has installed bike lockers throughout the community. See below for locations and quantity available at each:
Newhall Metrolink Station – 22 lockers
24300 Railroad Ave., Santa Clarita CA 91321
2 locations: 12 lockers at the Parking Lot of Railroad Ave and Market Street. 10 more lockers at Pine Street and Market Street.
Santa Clarita City Hall – 6 lockers
23920 Valencia Blvd #120, Valencia, CA 91355
Located behind City Hall, surrounded by hedges.
Santa Clarita Metrolink Station – 36 lockers
22122 Soledad Canyon Rd., Santa Clarita CA 91350
Facing the train boarding area, located several hundred feet to the right, on Commuter Way.
Via Princessa Metrolink Station – 10 lockers
19201 Via Princessa, Santa Clarita CA 91351
Located on the sidewalk next to the train boarding area.
Vista Canyon Transit Center – 18 lockers
2 locations: 10 lockers located on the sidewalk near the entrance of the Vista Canyon Transit Center. 8 more lockers are located on the sidewalk at the back of the Transit Center, near the ticket office.
Additional Information:
 For each rental period, the first 12 hours are free, then $1.00 f every 2 hours thereafter.
Bike lockers are fully-enclosed to protect your bike from the elements.
After unlocking with the app, the bike locker handle will pop out of the door. Open by simply turning the handle. To close the door, turn the handle back and firmly press it back into the door.
Bike lockers at Santa Clarita Metrolink have a standing design. Secure your bike by standing your bike up on its back-wheel and placing it between the wheel supports. Check out the photo below to get a look at this design!
All other bike locker locations in the community have a standard horizontal design. See the other photo to get a look!
For more information about bike locker rentals please call Santa Clarita Transit at (661)295-6300.
Image of standing lockers, located at Santa Clarita Metrolink Station (standing design):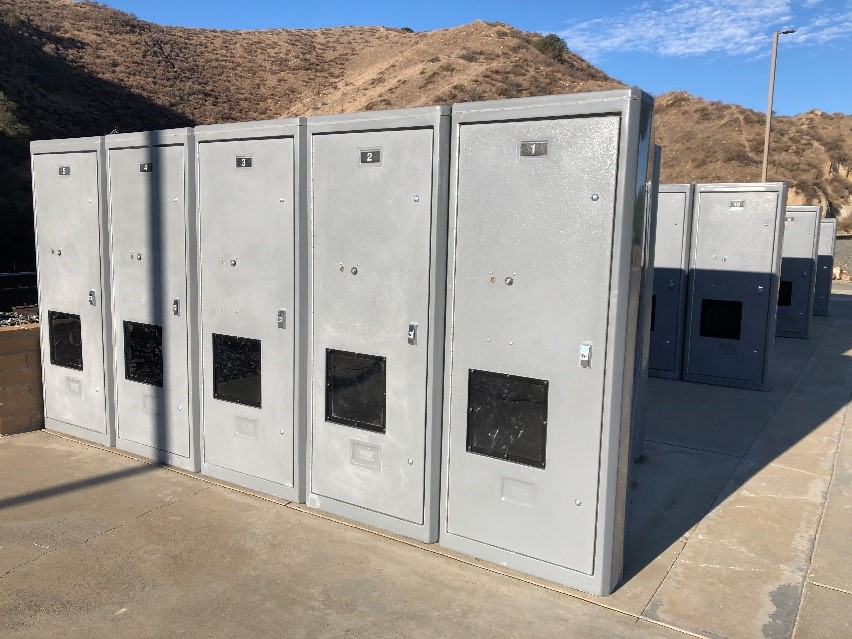 Image of standard lockers at Via Princessa Metrolink Station (standard design):